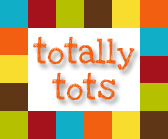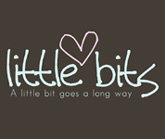 All material provided on this website,

1plus1plus1equals1.com is copyright protected

Custom Search
Here's a text list of a few things on our wish list and some things we already own and love.  You can copy and paste into their page to search for them by name or by item #.  Some are great for Tot Trays, some are good for other schooling!  I will add to this list as I think of things!

Our Wish List &/or Recommendations...

Foam Math Dice $4.99/dozen MK-39/716

500 Awesome Oval Links $9.99/500 MK-60/6501

Alphabet Bean Bags $19.99/26  MK-61/4003

Geometric Shaped Bean Bags $12.99/14 MK-61/4010

1-12 Number Bean Bags $12.99/12 MK-61/4011

1 lb of Great Big Buttons $8.99/94 MK 57-8500

500 USA Self Adhesive Foam Shapes $7.99/500 MK-57/332

We Own and Love...

Paint Palettes $3.99/12 MK-56/3019

Porcupine Painters $8.99/100 MK-56/2907

Classroom Calendar Pocket Chart $14.99/set MK-62/2017

1 lb of PomPoms $10.99/550 MK-57/8006

Discount School Supply is also a great place to order Tot Tray supplies.  They even have a couple of alternatives to the OT trays I have.

Possible Tray Alternatives...

Brawny Tough Plastic Art Trays, Item #: 8WWARTRAY $13.95/5 trays

Colorations Mini Art Trays, Item #: 8WWMTRAY $14.99/12 trays

Kids Travel Happy also carries trays and neat supplies, here are the trays that look VERY similar to the ones I have...